-
Novocure CEO Asaf Danziger says the company will remain independent, despite interest from big pharma.
-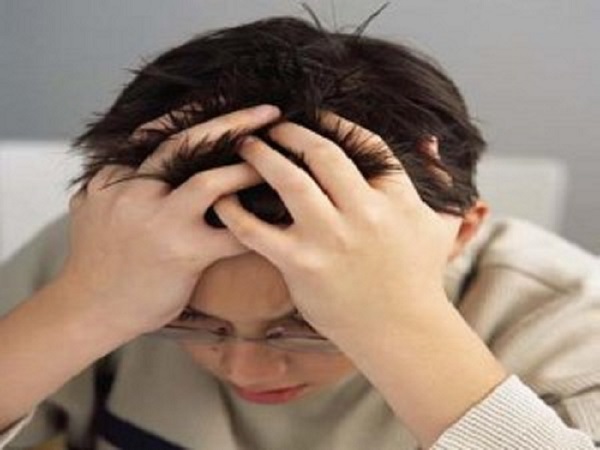 -
/By Gali Weinreb /
Novocure Ltd. may be the most successful Israeli life sciences company which you have never heard of. The company, which has taken care to stay below the radar, has developed a proprietary device for the treatment of a rare brain cancer, which is currently incurable. This scientific breakthrough has already resulted in an estimated tens of millions of dollars in sales.
Novocure has more than a hundred employees all over the world and a development center in Haifa. Its product does not cure the cancer, but inhibits its development. This potential has not been missed by big pharma companies Johnson & Johnson (NYSE: JNJ) and Pfizer Inc. (NYSE: PFE; LSE: PFZ), which have invested in the company through their venture capital funds.
Although Novocure has kept quiet until now, it is not difficult to identify its patients. They shave their heads and attach electrodes to their scalps. They carry everywhere a case, which contains a device that resembles a radio, which prevents the tumors cells from dividing. Most patients report that they feel good, considering their condition, except for the need to carry the case.
?We tell our patients that the longer they wear the product, the more effective the treatment will be,? Novocure CEO Asaf Danziger told ?Globes? in an exclusive interview. ?Most of them use the device for 20 hours a day, on average.?
For the first time, Danziger talks about Novocure?s success. The company was founded by serial entrepreneur Prof. Yoram Palti, after he retired, on the basis of his doctoral thesis written many years ago. Palti always intended to apply his research, but the timing was never right.
?The idea burned in him,? says Danziger, ?until he decided to work on the product in his basement, literally, even though people told him, ?Look, although you?re an entrepreneur with many rights, you don?t have a chance this time?.?
Palti had previously founded Carmel Biosensor Ltd. and CellSense Ltd., Novocure is unquestionably his great success. Palti decided to found Novocure in 2000.
?Yoram knew me, and it was a great honor for me that he asked me to join him,? says Danziger, who previously served as CEO of Cybro Medical Ltd.
Very early on, William F. Doyle, the founder and managing director of the eponymous WFD Ventures LLC, and formerly a member of Johnson & Johnson?s Medical Devices and Diagnostics Group, joined Novocure as chairman. WFD Ventures provides financial and administrative support to early-stage medical devices companies. The fund invested in Novocure, and Doyle is considered one of the important reasons for its success. Other investors include Becton, Dickinson and Company?s (NYSE: BDX) investment arm, BD Ventures LLC, and private investors.
Novocure commenced its first clinical trial in 2003. The publication of positive results on the initial patients and the expanded animal studies took the scientific community by storm, and the studies were extensively discussed in several leading journals.
The fact that Novocure aroused such great interest from the beginning did not make it immune from trouble. ?At first, every day was hard,? says Danziger. ?We were pioneers, and we had no indication that the US Food and Drug Administration (FDA) would accept our way, even though we worked closely with them from a very early stage. It was not clear whether the technology would work. It can even be said that most of the studies we conducted did not have the results we wanted, but surprised us in different ways.
?It?s no small matter that Doyle and the other investors supported us. Doyle constantly injected his own money into the company, from his own pocket,? adds Danziger. Doyle?s gamble paid off. ?We suddenly began seeing patients living another month and another month, even though they were expected to day long before, and reports about excellent quality of life, which I consider to our real differentiating advantage. The efficacy of chemotherapy on Glioblastoma multiforme (GBM) tumors (the most common brain tumor, responsible for over half of brain cancer cases ? G.W.) was relatively good, but the quality of life was awful.?
Patients who use Novocure?s device also receive chemotherapy, so they are not completely free of the cancer?s effects. But the company hopes that its device can, in future, function as a stand-alone therapy.
Doyle believed in Novocure form the beginning, and was later joined by some of the world?s biggest pharmaceutical companies. In 2010, as the multicenter pivotal trial was drawing to a close, Novocure raised $10 million from Pfizer Ventures, Johnson & Johnson Development Corporation, and Index Ventures. According to IVC, the company has raised $16 million to date.
In April 2011, the FDA approved Novocure?s tumor treating fields (TTF) therapy for the treatment of GBM, but only for patients with aggressive tumors who had already received chemotherapy. Although the approval covered only a small group of patients ? there are only GBM 100,000 patients in the US and Europe, and not all of them are suitable for the treatment ? Novocure estimates the market at $1 billion a year in the US alone. The company also has EU CE Mark certification and approval from the Australian and Israeli authorities.
A year after neuroAD?s launch, Novocure has reached tens of millions of dollars in sales. ?The response from doctors and payers (insurance companies) was good,? said Danziger. ?Private insurers first began reimbursing for the product, and US government insurance also began reimbursement.?
Novocure is now trying to enter new markets. ?We?re conducting a Phase III clinical trial on earlier stage GBM, which is not really the same disease,? said Danziger. Certification for this indication could double the device?s market potential. The first study included 250 patients, the largest study ever conducted on GBM, which is a rare disease, he said. The new study includes 750 patients, and will cost tens of millions of dollars.
The huge potential is not limited to a $2 billion market. Novocure believes that its treatment is also suitable for other cancers. ?Today, cancer is treated with drugs, radiation, or surgery, and there are biological treatments for some cancers,? said Danziger. ?We?ve developed a unique and separate method, which supplements these methods. It?s a completely new channel for the treatment of cancer. We already have preliminary data indicating possible treatment for lung, pancreas, and liver cancer. We cannot treat leukemia, because the tumor is not centralized, nor bone tumors. But except for these, we?re suitable for all types of tumors, including metastases. A Phase II trial on lung cancer has already been carried out.?
?Globes?: Why haven?t you been sold yet?
Danziger: ?We want to go all the way and become a big company, and there?s nothing stopping us now.?
His response implies that Novocure is well financed, does not have heavy losses, and may even be profitable.
?Big pharma is familiar with us,? said Danziger, ?but they?re leaving us alone because we work well. This company will stay independent for a long time.?
Published by www.globes-online.com?
Source: http://jewishbusinessnews.com/2013/05/31/novocure-breakthrough-in-brain-tumor-treatment/
24 kermit gosnell revenge revenge Chris Hadfield golden state warriors Happy Mothers Day